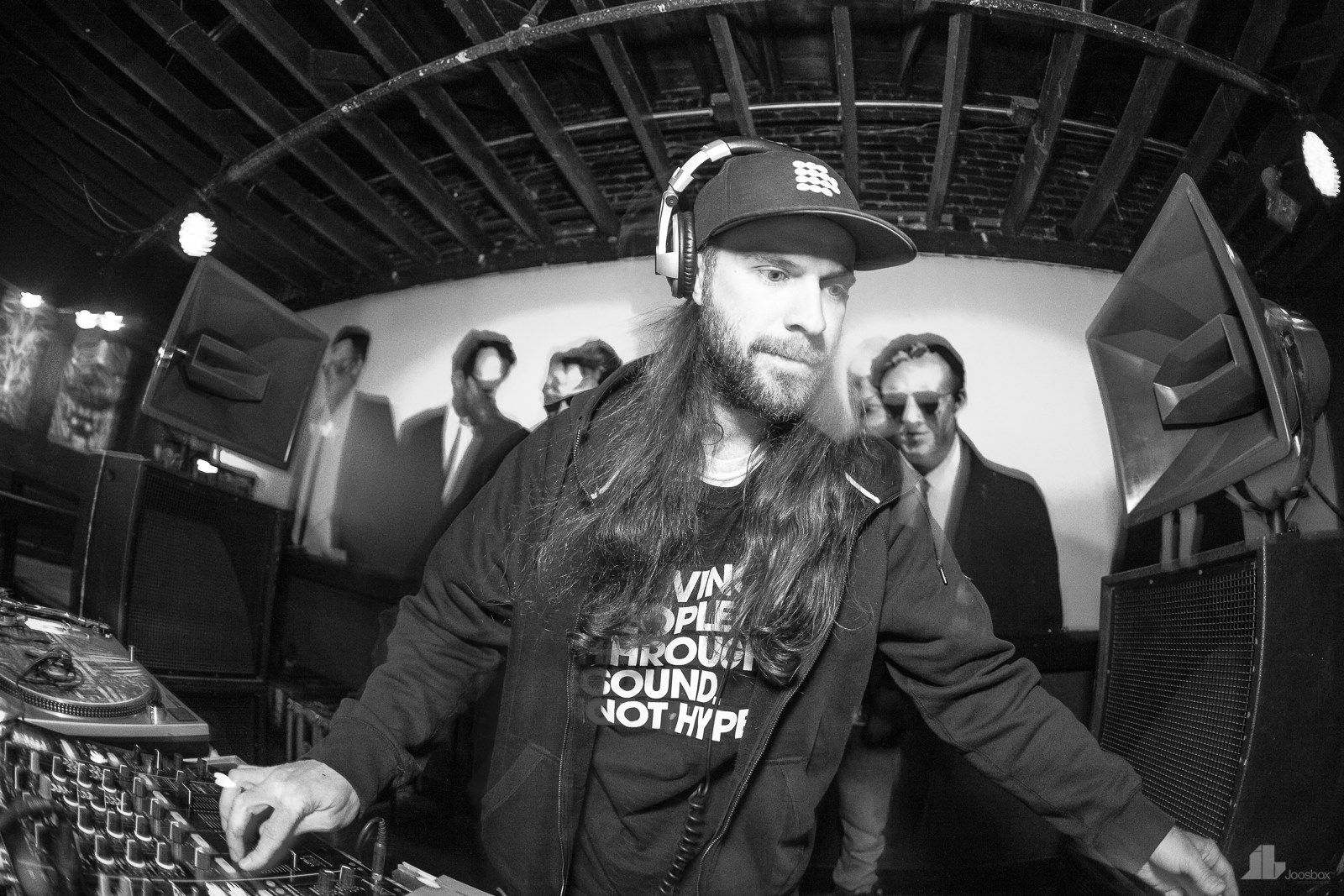 For the international headliners that grace Sub.mission's stages, Denver's unusually educated fan base is an impressive component of the unique energy that shrouds the Denver Dubstep experience. The subtle, yet instrumental role that resident DJs play in bringing generation after generation of heads up to speed with the history and the current cutting edge of underground sound system music can't be underestimated. Decade-plus strong Sub.mission resident and Denver staple Subliminal epitomizes the true power of local DJs for moving people through sound, not hype. 
Subliminal's billing as the local representative for Spooky's Black Box debut on January 4th (tickets) shouldn't be a surprise to anyone who's been paying attention. In Denver, Subliminal's name has become synonymous with UK grime. The local staple has opened for grime superheroes including Sir Spyro and D Double E over recent years. At The Black Box, headliners like Commodo and Kahn & Neek highlight an impressive resume of artists he's played support for. And, regardless of the occasion, Subliminal's sets are known to spotlight the hottest grime bits of the moment. Mired in relentless double-drops with dubstep bangers, current vocal grime is generally the focus of the seasoned DJ's high-energy vibe.
Subliminal traces his affinity for UK grime back to the early Southern rap he encountered growing up in Memphis, TN - the first type of music that ever resonated with him.  
"UK grime is the only thing that's close to my original love, Memphis rap, because all US rap pretty much sucks now compared to the Southern gangster rap that I was into," he explains. "I'd never heard raw ass beats that actually told stories of real shit. It was so raw and hardcore. Grime is the only thing that's like that anymore." 
Born in 1981, the DJ describes himself as "a dinosaur." But with age comes experience, and firsthand knowledge for the often overlooked history of underground music. The names that Subliminal cites as his earliest interactions with grime should be familiar to anyone even vaguely initiated to the genre: Wiley, Newham Generals, and Skepta, to list just a few. But, as a Sub.mission resident since 2008, Subliminal has been following - and playing out - the style nearly as long as dubstep itself, which he first discovered by way of drum and bass in 2005.
While old-school Southern rap such as Three 6 Mafia served as Subliminal's introduction to bass-heavy, beat driven music, drum and bass was his initiation to underground electronic music, and the jumping point for his DJ career. In Atlanta, he co-founded a drum and bass night and the label Forestry Service. Drawing principle inspiration from drum and bass legend Andy C, Subliminal started off as a vinyl DJ. He recounts a patent scorn for CDJs at the dawn of the digital era, but thanks to the exclusive digital tunes acquired by consequence of operating a label, he came around to the new technology faster than most. Still, Subliminal credits much of his present-day skills on CDJs to his experience on turntables - especially as it relates to beatmatching.
"It was so much harder with vinyl to keep the beat locked on," he recounts. "It was such a challenge. It was always floating a little back and forth, you'd have to do it Caustik style" - referencing the legacy of a fellow long-time Sub.mission resident - "where you're not pushing the record as much as just nudging the pitch… It's just a whole other thing that you don't really have to do now."
Unlike many DJs from his era, Subliminal doesn't participate in vinyl-only elitism. He ultimately believes that CDJs and digital technology enable the fast-paced mixing style that defines his intensity on the decks. Still, he urges young DJs to rely on their headphones rather than the CDJ screen if they hope to advance in the craft. 
Especially in the context of sets performed for the dance floor, song selection is at least as important as technical skills, if not moreso. For Subliminal, compelling selection is second nature. His knack for introducing fans to the tunes they don't yet know that they're dying to hear is explained by an ear attuned to the more obscure realms of bass music. His status among dubstep's earliest adopters, stateside or otherwise, is affirmed by history: In 2006, Subliminal brought American icon Joe Nice to Atlanta for the city's first proper dubstep night. Likewise, his own transition from the diehard drum and bass scene into DJing dubstep is memorialized by a flier billing "Subliminal (Dubstep set)."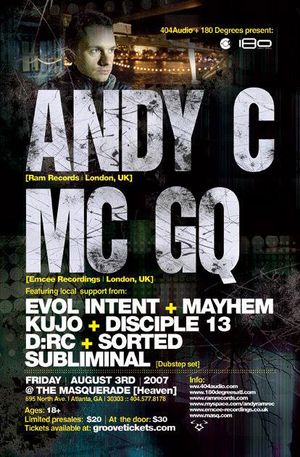 Later, the DJ broke the standard held by Denver's underground dubstep scene by spicing up the clique's typically minimal, dungeon-styled selections with the aggressive, heavy-hitting productions of artists like Coki and Kromestar. Although he recalls some skepticism for pushing a sound suspiciously similar to "brostep" - blasphemy at the time - this musical diversity and propensity for excitement eventually proved invaluable to bridging the trench that separated EDM dubstep's young fans from the genre's underground tradition. Subliminal was a near-weekly staple of Sub.mission's Bassic Fridays at Beta Nightclub, a three-year stint during the height of the brostep hype. 
These days, Denver is at the center of proper dubstep's worldwide resurgence. The city hosts a growing fanbase well-versed in all of the genre's many personalities. Subliminal strives to instill a similar appreciation for grime upon the dance floor.
In a culture obsessed with producers, Subliminal sees his role as "just a DJ" as a strength. Not only does it allow him the freedom to play the tracks he wants to play, regardless of who made them - but the DJ also believes there's an overlooked value to having someone on stage who's on the same level with the music as the fans. He expresses pride in his ability to represent other people's music, adding, "Who the f*ck gives a shit if I made it?" 
Moreover, Subliminal simply loves DJing. Unlike many producers, his DJ sets aren't a means to the ends of gaining exposure for his own music or personal brand. The point of playing out is the thrill of the thing itself. Such purity is passed along to the dance floor in a way that is difficult to qualify but by his beloved status among Denver's underground music fans. 
"DJing is fun to me. It comes naturally. It's not work for me," he explains. It's a well-accepted trope that when the DJ has fun on stage, the crowd follows suit. Although not one to dance on stage (or atop the CDJs), one might describe Subliminal's subdued, stoic enthusiasm as "contagious" - and incidentally, the DJ is credited for teaching the craft (which he unironically calls "unteachable") to a slew of Denver DJs (including at least one new-school Sub.mission resident).
Plus, Subliminal lacks whatever motivation possesses most modern artists to seek fame. He's disinterested in prolific festival bookings, or going on tour. In fact, he points to one key factor to separate himself from today's typical DJ, and justifies his uncontested passion for the craft: He never pursued DJing as a career path, nor aimed to make money from it. He labels it a "hobby." It is genuinely a labor of love.  
The perspective he embodies is known to bamboozle present-day producers, DJs, and fans alike. But Subliminal is a monument to a time not so long ago when production and DJing weren't considered synonymous, events were more like parties than concerts, musicians weren't portrayed as Hollywood-style celebrities, and the term "opening DJ" wasn't an insult but a respected role. 
"Being a local DJ is good enough. Especially in Denver, where it happened to make a difference." 
The "difference" that Subliminal refers to is exemplified by The Black Box. The venue's underground ethos mirrors his own. This is no coincidence. Having grown with Sub.mission over nearly its entire life course, Subliminal is deeply involved with the club off the decks as well. Regular patrons of The Black Box likely recognize Subliminal from behind the bar, if not from the stage. His foundational position is ideologically symbolic in many ways, including as a model for the role of "resident DJs" in a time when everybody is apparently a DJ. Subliminal's allegiance to underground music, to the venue, and to each individual event that he plays takes obvious priority over his own name. This attitude, and the endless responsibilities that accompany it, gives meaning to the status of "Sub.mission Resident DJ."
Next up, catch Subliminal alongside American Grime and The Toddfatha on support for Spooky's Denver debut on January 4th. Tickets are available now: http://bit.ly/spooky-jan4-tix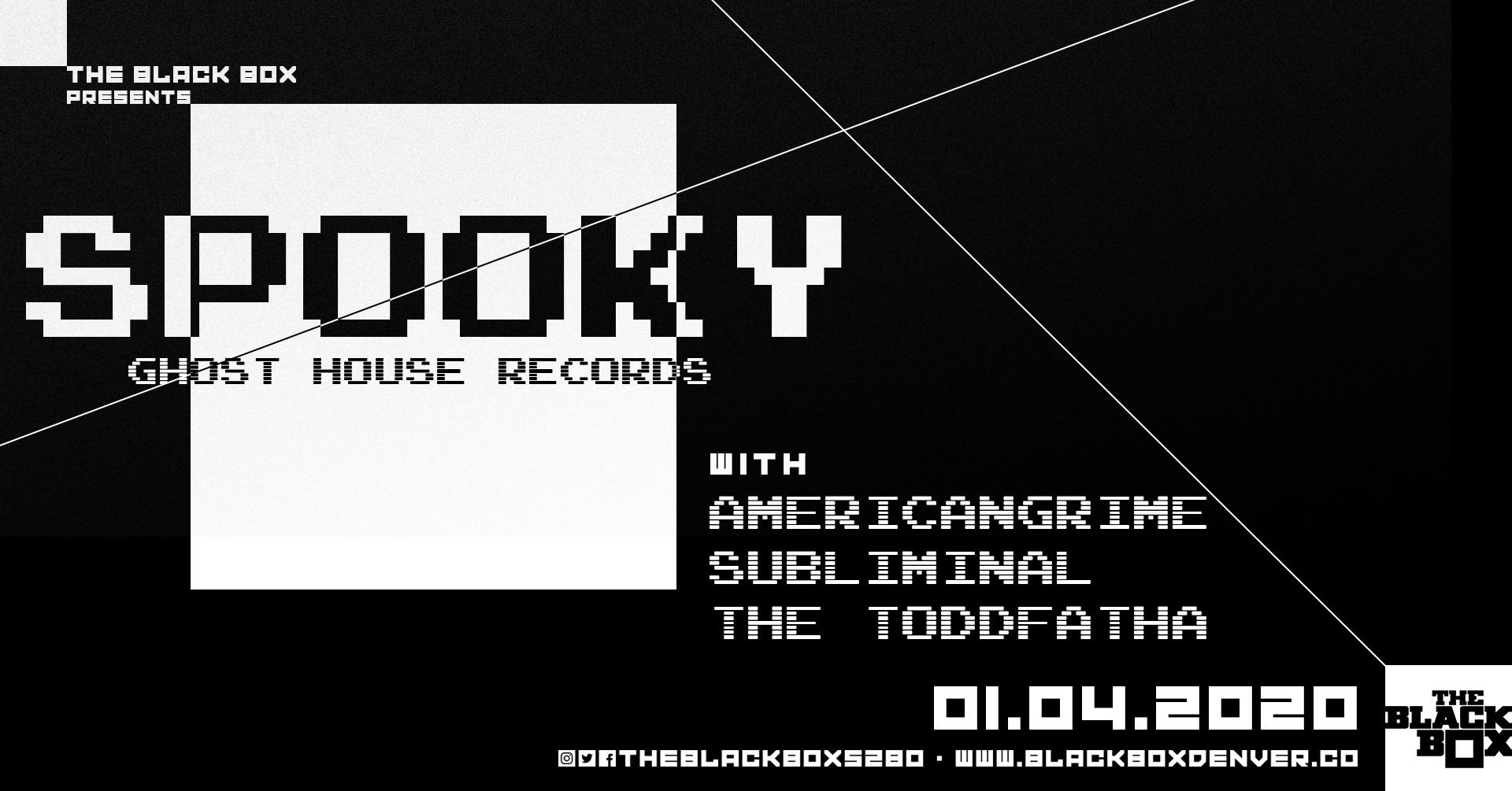 Follow Subliminal on Facebook: https://www.facebook.com/subliminal64/ 
SoundCloud: https://soundcloud.com/sub-liminal-1 
Listen to Sub.mission Podcast #64 - #110 - #149 - #272 featuring Subliminal