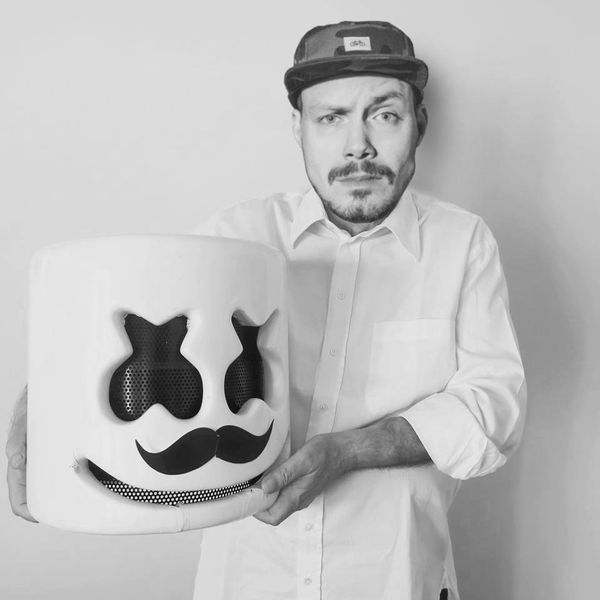 Dubstep tends to take itself very seriously. There's an existential solemnity implied by the "deep, dark, and dangerous" tradition that often plays out as an impenetrable aesthetic. "Proper" dubstep is defined not only by tempo and texture, but a pointed inaccessibility manifest in minimal styles and an unwavering devotion to sinister vibes – or so it can seem. We make a big deal of the sacred beauty of scary music. We obsess over sub-frequencies and subversive ideologies, and gather in small, dark rooms to celebrate sound systems… but sometimes we forget why we flock to the dance floor in the first place. 

Until, that is, the DJ drops a tune from Bukez Finezt. It is always an irresistible reminder: even amidst all the spookiness, we're here to have fun.
 
Regardless of who's on the decks, the moment is inevitable. Bukez Finezt is perhaps the most versatile producer to inhabit dubstep's parameters, and his sonic presence is deservedly pervasive. The German artist most recently released The Main Rule EP with Deep Medi; he's also known for collaborations with artists like Coffi.  Bukez Finezt demonstrates a manic mastery over dubstep's stylistic spectrum. His sound is diverse, sophisticated, and universally infectious, emanating a rare creative imagination that designates the artist as an icon and innovator for both the genre and electronic music as a whole.

 
Despite its structural specificity, dubstep's full realm is unexpectedly divided. The disparities between subgenre pockets are sometimes so dissonant as to be in opposition, giving the impression of split personalities, or at least a profound identity crisis. Few artists manage to merge the genre's dueling egos at all; Bukez Finezt offers graceful reconciliation with a skilled, playful touch that questions the existence of any conflict at all. His tunes are simultaneously silly and spooky, cacophonous and melodic, equally adaptable to meditations and mosh pits. Bukez's signature is his wobbly rendition of the sound's dubby tradition, often injected by violently aggressive outbursts and visceral waves of low-end hystera. He understands dubstep from the fevered perspective of the dance floor, and his music is possessed by the party it inspires.

 
That's not to dismiss Bukez's productions as frivolous. The misperception that mature music and party music are mutually exclusive is exactly what the artist protests against. He makes a statement in both his tracks and DJ sets: the magic of sound system music isn't some secret that we must protect, but a unifying force meant to be shared and spread. There's plenty of space on the dance floor for the head nodders, skankers, and X'd out gun finger blazers. The uniform reaction of any room to a Bukez Finezt tune is a testament to dubstep's essential energy. This is what the celebration is really about. 

Follow Bukez Finezt on Facebook and SoundCloud. For booking information, tour dates, and more, check out his agency page.
 
Amye Koziel