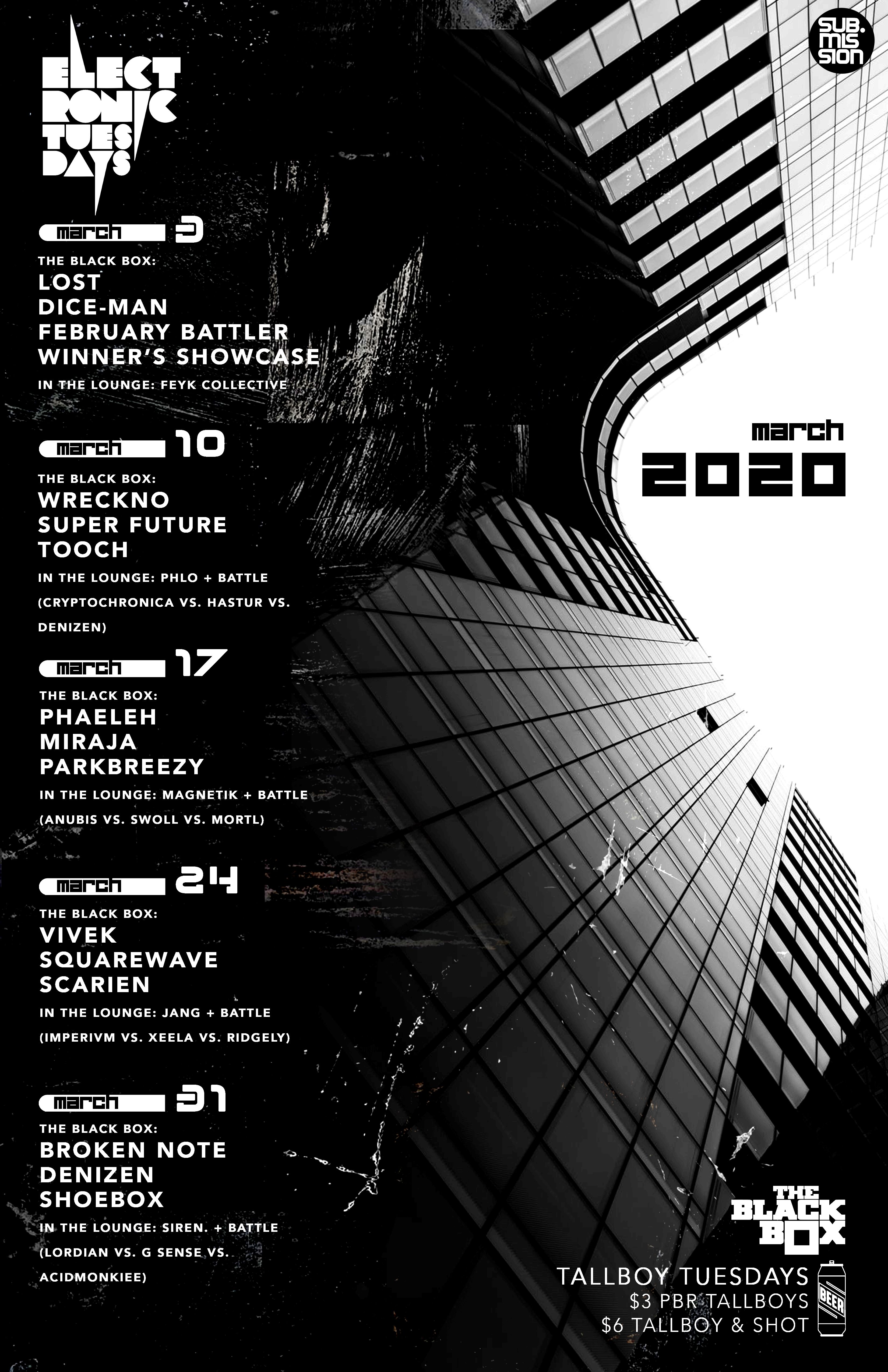 This March marks a new decade for Sub.mission's Electronic Tuesdays, and Denver's longest running weekly electronic music event is looking strong as ever. As always, the best of underground bass music is represented every Tuesday at The Black Box by international, national, and local artists bringing a variety of low end sounds. This month, catch underground dubstep icons Lost (3/3), Vivek and Squarewave (3/24), wonky Wreckno (3/10), multi-genre sweetheart Phaeleh (3/17), and Slug Wife's rebellious Broken Note (3/31) respectively headlining the weekly festivities. Get to know all the artists on the month's bill with our playlist below.
Don't forget - Electronic Tuesdays is also Tallboy Tuesdays. PBR Tallboys are $3, and add a shot to the order for $6 total at the bar.
Text "BlackBox" (no quotations) to 91944 to sign up for the text based discount list and receive reduced price entry to most E-Tuesdays.
March 3rd: Facebook || Tickets
March 10th: Facebook || Tickets
March 17th: Facebook || Tickets
March 24th: Facebook || Tickets
March 31st: Facebook || Tickets