Written by Alec Rubman
As we celebrate our 16th anniversary on April 8th, we're stepping back in time to look at the events and moments that shaped Sub.mission.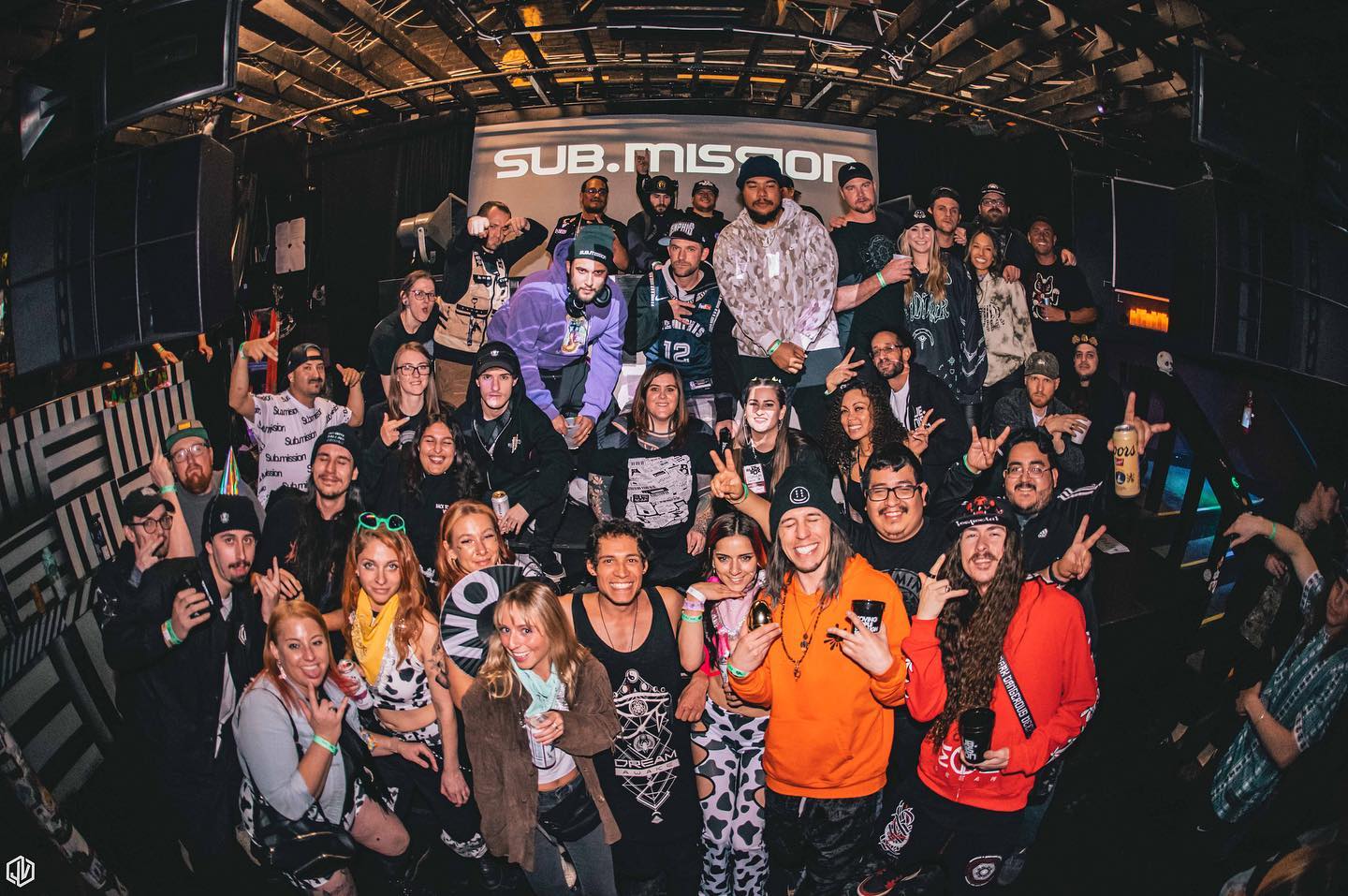 It all started when we fell in love with dubstep. The thumping bass, dark rooms, and tight-knit community surrounding the genre caught us in an ironclad trap and never let us go. "Sound, not hype" became our mantra, and as we fell deeper and deeper down the rabbit hole, we knew we had to bring these incredible sounds to our home in Denver, Colorado. 
In 2007, Sub.mission was born, and everything changed. What started as a group of friends wondering if people would like dubstep quickly became much, much more. Now, 16 years later, our mission of bringing authentic dubstep to Denver and moving people through sound, not hype, has not wavered. We are incredibly grateful to our community for making our dreams come true. 
Celebrate Sub.mission's 16 year anniversary with us as we look back on the biggest moments in our history!
2007: Year 1
Sub.mission 01 featured Nick Argon, founder of Argon Records which, at the time, was the only dubstep label in America. With iconic releases from the likes of Matty G, Clouds, Babylon System, J:KENZO and Tes La Rok, Nick lived and breathed American dubstep. It was a no-brainer to bring him out for our inaugural event. 
Building on the success of our first show, we brought Parson, KRADDY, Djunya, Antiserum, and Roommate to Denver along with a renegade stage at Sonic Bloom Music Festival. By October, we had built enough of a following to bring legendary selectors DJ Hatcha and Benga to our city. In a truly full-circle moment, Hatcha and Benga played at Benders, known today as The Black Box. 
2008: Year 2
Well, it turns out people loved dubstep! For our first event of year two, we brought out dubstep godfather Joe Nice who is largely responsible for pioneering the genre here in America. We also found a permanent home: after throwing shows at whatever venue would have us, we moved our operation to the basement of Club Vinyl just outside of Downtown Denver. 
We continued to book our friends from the west coast on the forefront of the sound, and celebrated our 1 year anniversary with The Babylon System. That July, we were offered the main room at Beta on Wednesday nights, and brought back DJ Hatcha for our grand opening followed by JusWan and Distance. Unfortunately, our time at Beta was short-lived (the room was not sound-treated and neighbors weren't all too happy with the amount of bass rattling the walls,) and we soon moved to the Beatport Lounge where we opened with HeadHunterz (aka Addison Groove) as well as TheOthers, Noad D, Dz, and a return from Antiserum. After a year and a half of lugging around our system, we felt truly blessed to have a permanent home system from Funktion One!
Year two also saw us redouble our efforts into booking artists from across the pond. Dubplate culture was alive and well: in order to hear certain tunes, we had to book certain artists! A small group of us took the lead, and soon we were flying over artists along with crates of records to avoid questioning at customs. It was a vibe!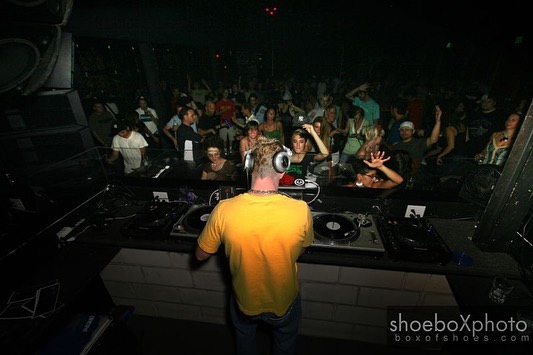 2009: Year 3
In year 3, we really saw momentum pick up. This year marked the first where we brought headliners from outside the country to play our sold-out monthly events including DZ, Reso and JSuave, Emalkay and Claw, Starkey, 16bit and Broken Note, Kutz and N-Type! We also began a relationship with Cervantes' Masterpiece Ballroom, where we hosted shows with Mala, Rusko (LIVE), and unveiled Bass Invasion with Skream, MaryAnn Hobbs, and Caspa. We even ended the year with the first-ever Excision play! 
To have 1000+ people dancing at our events in just a few short years was nothing short of magical. We found ourselves awed at the opportunity to expose so many to the sound we love, and firmly believed that Denver was well on its way to becoming America's dubstep capital. 
2010: Year 4
We kept things rolling into year 4 as demand for all things dubstep in Denver reached an all-time high. As the only dubstep promoters in the city, we fed the demand with sold-out shows at Cervantes featuring familiar faces like Tes La Rok and Antiserum along with rising stars like Liquid Stranger, The Widdler, and Truth. We planned a massive three-year anniversary party with Joker and Kutz, Datsik, Distance and MRK1, but mother nature had other plans in the form of a volcano eruption. The party went on regardless, and all artists were welcomed back with rescheduled dates. Bass Invasion returned for a two-day event featuring Caspa, Emalkay, The Others, Matty G, Rod Azlan, and Crazy D, followed closely by Plastician's debut. 
The excitement in the city was palpable: Denver had cemented itself as the dubstep  capital, and before long AEG caught wind of what we were doing. That year, we participated in Skylab and Global Dance Event and helped out with shows from Borgore and N-Type. We were still in shock at the attention our sound had gained, but we were fully prepared to ride that wave! 
2011: Year 5
As Global Dance and AEG brought our name to the forefront, everyone wanted in. With so much artist demand, we started Electronic Tuesdays at Cervantes' Other Side aiming to put on talented local artists in our city. Illenium, Jantsen, Dirt Monkey, DMVU, and many other artists got their start on that stage! 
As we continued to throw shows at Cervantes, Oriental, Bluebird, and Ogden Theater, we held our largest independent event: Sub.Circus at Fillmore Auditorium in collaboration with Circus Records. We also increased our festival presence with stages at Global at Red Rocks, Sonic Bloom, and Detroit Electronic Music Festival which today is part of Movement.
The end of year 5 brought one of the most treasured moments in our history. We hosted our own stage at Decadence in the Colorado Convention Center, and after a lot of blood, sweat and tears to make it happen, we had 95% of the festival capacity in our room at midnight. As Cookie Monsta stood on stage, cueing up "Ginger Pubes" for the New Year's countdown, we looked out on a sea of 10,000 screaming fans and knew everything was about to change.  
2012-2013: Year 6-7
Business was BOOMING! With events almost every day of the week, we booked 484 DJS to headline events over these two years. In addition to our scheduled shows, we threw popup shows with the likes of Caspa, with little to no promotion to highlight our ethos of sound, not hype. 
2013 saw the birth of Sub.mission Talent Agency, which represented the full spectrum of sound. We aimed to grow and develop bass music culture and gain exposure for talented artists in the genre, at a time when a younger generation of artists including 50 Carrot, Solomon, Coffi, D'Jahsta, Sadhu, and Bloodthinnerz began to bless American stages. 
We formed a partnership with the renowned Outlook Music Festival to throw launch parties stateside, and made the trek to Croatia to watch our residents perform. Our 6 year birthday party was hosted in Boppo Skateboard Warehouse by Hank Shocklee from Public Enemy in a massive celebration of the growth of dubstep in Denver. 
In 2013, AEG bought Decadence as corporate presence began to expand through our scene. We remained steadfast in our .mission, however, and began to host our own stages where we placed more emphasis on our signature sound than ever before. 
2014-2015: Year 8-9
We heard mutters of "Dubstep is dead" throughout these years, and found it more important than ever to remain true to our beliefs. We ended our relationship with Beta as our .missions diverged, and began to take a more underground approach to our events.
While we continued to run Electronic Tuesdays at Cervantes, we also held an event the last Friday of every month at Fusion Factory and began a new Saturday monthly titled "Deep, Dark, and Dangerous" featuring cutting-edge artists from around the globe. We threw rooftop sessions at Vinyl all summer long, and brought in names like TroyBoi, Opiuo, and G Jones for each of these events. Shades, Alix Perez, Eprom, and DJ Madd graced the stage at our Fusion Factory afters, and the Denver community showed a clear desire to bring the scene underground. We aligned with our community and took back our sound.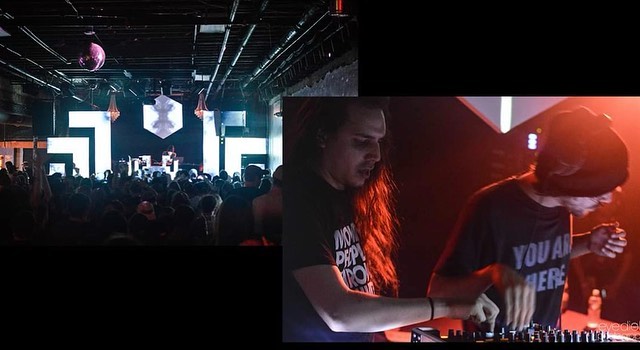 2016: Year 10
We celebrated this year with a number of incredible bookings across the musical spectrum. Caspa and Rus Ko came together for one night only after so many years, and we brought in the likes of Kahn and Neek, Thelem, Commodo, DJ Youngsta, Ganja White Night, Yheti and many more. We also worked with Shambhala Music Festival on a pre party that included Shades, Truth, and Om Unit. 
While we achieved so much this year, the shining beacon was undoubtedly the introduction of The Black Box. Authenticity, quality, and community had guided us since our inception, and now we finally had a home in which we could bring those ideals to life! We bid goodbye to Electronic Tuesdays at Cervantes with Loefah, and moved our entire operation in-house to begin our next chapter.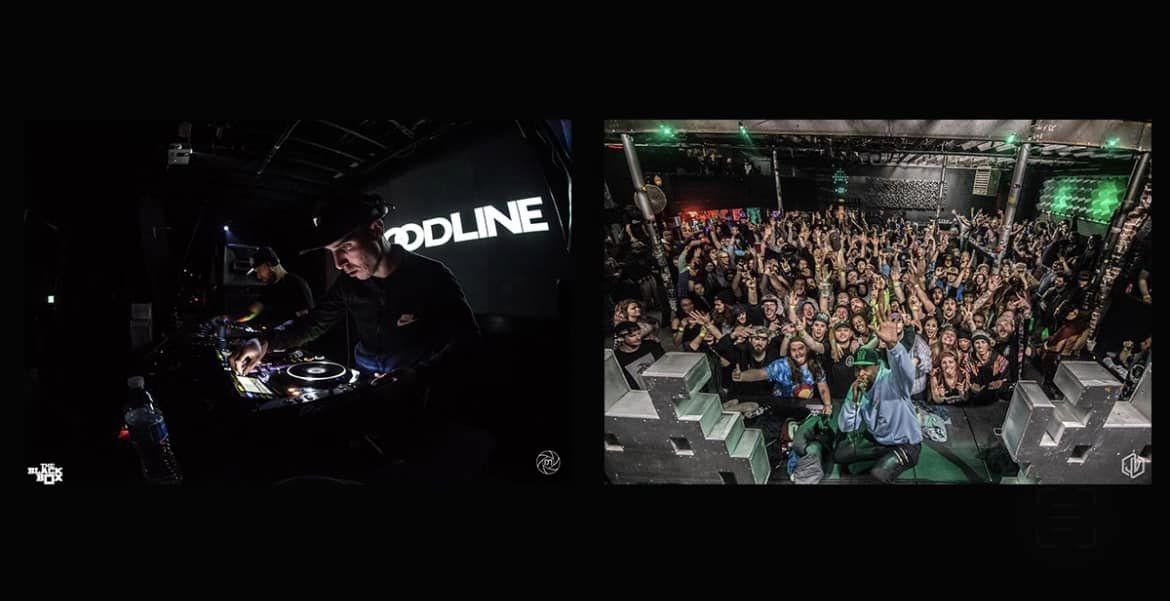 2017-2018: Year 11
Having The Black Box as our home base brought our .mission to life in a whole new way. Our community now had a place to celebrate each other and the music that brought all of us together, free from the ever-changing landscape of the music industry. Our agency continued to thrive, hosting events across the globe and booking the biggest names in our corner of the scene. Our presence screamed authenticity: with a venue the size of The Black Box, we expected a high level of performance from our artists and a reverence of the music from our crowd. We found that in spades.
Our first event at The Black Box marked another full circle moment: back in 2004, the first event we ever threw as a team featured ediT. We thought it would be perfect to bring him back to open our new headquarters, and he did so with a bang. Electronic Tuesdays, now hosted at The Black Box, continued to showcase local talent. To celebrate a decade of Sub.mission, we blew the doors off with a host of past and present artists, among them 16bit, Bukez Finezt, Vivek, Youngsta, The Widdler, Sepia, Roommate, Antiserum, and more with Sgt. Pokes on hosting duties. Dubstep in Denver had come home, and it would not be leaving any time soon. 
2019: Year 12
If Denver is the Dubstep Capital, then The Black Box became the Dubstep White House. We really hit our stride this year as we curated our venue to truly mesh with our goals and vision for dubstep in America. Electronic Tuesdays were still going strong as we brought in CroyDub for his American debut, along with Cimm, Chef, Mr. K, Sepia, N-Type, Sgt. Pokes, Sicaria Sound, Silkie, and MC Jumanji for our birthday celebration.
We returned to Outlook Festival and managed to sell out their biggest boat with a massive lineup! While across the pond, we visited Bristol for Round 2 and 3 of the International Bassweight Sessions at Black Swan and Trinity Centre featuring the Firmly Rooted and Green King Soundsystems. After partnering up with Youngsta for our first London event, we ended our International Series with a blowout in Amsterdam. Sub.mission had gone worldwide! 
2020: Year 13 
Like everyone else, we had our grand plans for 2020 dashed by the COVID-19 pandemic. After our Electronic Tuesdays session with Wreckno on March 10th, the world shut down and we had to cancel a number of events including our birthday celebration. Though this was far from ideal, we knew we had to keep things moving. 
We pivoted to live-streamed events on Twitch, hosting artists like SIlkie, Sukh Knight, Squarewave, Biome, Sicaria Sound, and J:KENZO. Through the magic of cyberspace, we streamed live headliner sets through the Basscouch sound system with visuals delivered by local colorado talent. We continued our Electronic Tuesdays DJ Battles, inviting listeners from around the globe to help us decide each week's winners. When it came time to safely reopen, we experimented with a number of methods including socially distanced outdoor shows, with mandatory masks and strict safety protocols. Even in dark times, we found success in collaboration and new forms of connection with our fans and community. 
2022: Year 14-15 
The pandemic underscored the importance of collaboration, communication, and adaptability in the music industry. As we approached these challenges, we gained a renewed appreciation for the importance of these pillars. We reconnected with friends and artists from across the globe, and doubled down on authenticity as a beacon of our .mission. 
As borders opened, we came back strong. Our birthday celebration featured Coki, Cimm, Sukh Knight, Silkie, and Sir Hiss, and we welcomed Alix Perez who leveled the dance when he dropped "Hear That (Boylan + Trends Remix)." We returned to the beautiful Mishawaka Amphitheatre for a Widdler & Pushloop double header as well as Kursa, Ternion, Sound, Wickers Portal and TF Marz. We also hosted the only US System x Innamind event with Vivek and Kursk, and finally booked Skream for his first dubstep set in years, which eventually morphed into Skream b2b Coki thanks to a missed flight. Our return to in-person events could not have been more magical.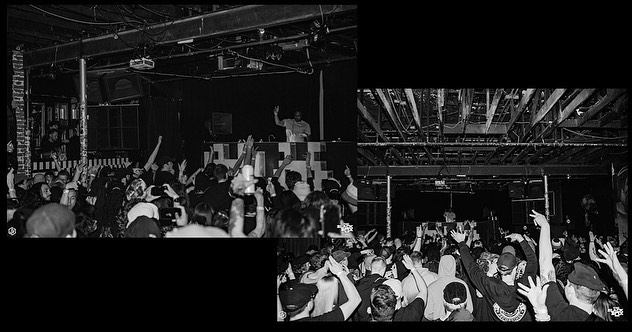 2023: Year 16
Though the year is young, we have not slowed down. We rang in the new year with rising star Chef Boyarbeatz and Oxóssi alongside DJ Madd and Lost City, and pushed forward with shows from Distinct Motive, Kahn, Hijinx, Hyroglifics, and a takeover from Manuka Records featuring Hypho, Amadeo, Grim Sickers and Felixculpah. Our roster continues to grow with Cartridge and Copycatt, and for our Sweet 16 we brought in Bukez Finezt, Commodo, and Om Unit for a massive celebration. Stay tuned for much more to come! 
"After 16 years, we have no plans to slow down.  Sub.mission represents a commitment to authenticity, quality, and community in music.   It is a reminder that the power of music comes not from hype, but from the music itself and the transformative experiences it creates.  Sub.mission is committed to supporting emerging and underground artists who are pushing the boundaries of bass music. We believe that music has the power to bring people together, and we strive to create a space where artists and fans can connect and share their love for music. 
We have been working on building out line ups and working with venues across the globe.  As an Agency, we have such a strong group of artists on our team and want to do what we can to share their music with the world.  Locally, we are working on one off events at The Black Box that will go down in history.  We are also looking forward to starting events at a larger new venue that is popping up this winter.  Ultimately, we are deeply committed to supporting underground artists and promoting diverse and innovative sounds within the bass music community." 
- Nicole Cacciavillano, Founder, Sub.mission
Our success would not be remotely possible without the love and support of our community. From the bottom of our hearts, thank you for supporting Sub.mission for 16 years and for your continued support in the years to come!