Written by Rahel Faruque
"Moving People Through Sound, Not Hype" is not only the ethos for Sub.Mission, but a sentiment that we share with collectives around the country that we partner with. Promoters, sound systems, labels, and independent venues lay a foundation for the North American dubstep scene to stand on. The Collective Spotlight series aims to tell the stories of these organizations and how they do what they do.
This week, we sat down with SMACK NYC out of Brooklyn, NY following their recent event with Enigma Dubz and Oxossi to discuss past, present and future. Read below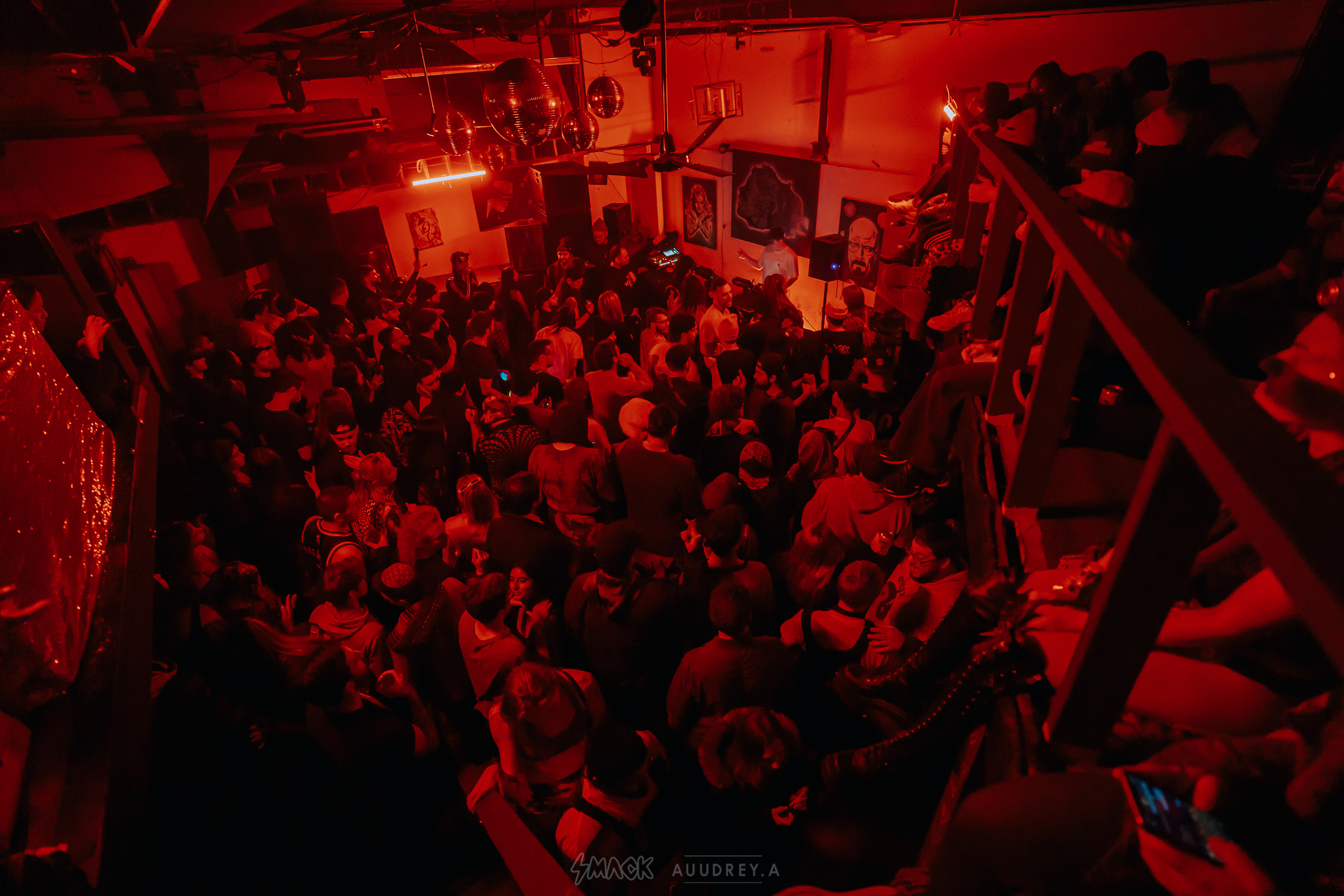 What led you to curating events in NYC?
SMACK was born out of the loss of community. When the pandemic hit the entire scene was flipped on its head and left many of us without our long standing connections. We started SMACK as a way to bring music and art back to our city. We've always been deeply rooted in the bass music scene  and one of our greatest inspirations is Shambhala Music Festival. 
The sense of community, artistry, and possibility that we felt at those gatherings inspired us to bring artists that would not normally be booked in New York. SMACK was a way for us to introduce new artists and sounds to our community. 
What are some challenges you face as independent bass music promoters in a large and competitive market like NYC?
There's no doubt that building a sustainable company in New York can be very challenging. Creating a model that allows us to cover all of our costs and maintain a profit margin can be tricky.
We pride ourselves on our curation and we strive to create a platform to promote fresh artists and perspectives in NYC. But, sometimes it's difficult to balance creative direction with the reality of cost. Providing proper sound is always the first step in our process. Venue costs and bar guarantees can be a major obstacle especially in this city. New York is unique due to the sheer amount of options when it comes to events and nightlife; we have to remain flexible and creative to solve problems. 

How do you define a successful night?
For us the main sign of a successful night is the energy and reaction from the crowd. Cultivating positive energy within the room is our main motivation. Our focus starts and ends with everyone who buys a ticket. When things are going well there's no mistaking that feeling; the nods, the daps, the smiles. 
The best nights in our opinion are reflected in the faces on the dancefloor. Before we look at the numbers, there is an unmistakable sense that we got it right. Creating lasting memories has always been our goal. 
How important is it to you to collaborate with other collectives in the region?
We view bass music as a tight-knit community that comes together to create a space where like-minded people can collaborate and express themselves. Connecting with other collectives is essential to creating something bigger than us.  We have enjoyed  teaming up with some incredible collectives like Sweet Sounds, The Rust, Sermon, Heart Beats, Lacuna, Hi-Vi, and many others to build a foundation in the Northeast. It's important for all of us to work together to envision the future we want to see in bass music. These connections allow us to bring new talent into the scene and deepen the sense of community.  

Any words of advice to crews that are looking to start a DIY promotion in their city?
Start local and focus on fostering organic support. Promotion is really about community building and providing an outlet. Also, make sure you are doing it for the right reasons.

What's next for SMACK? Any upcoming events you'd like to shoutout?
We've got our two year anniversary coming up so keep an eye out!