In the vast and ever-evolving realm of underground bass music, where subgenres, styles, and tempos constantly cycle in and out, Chef Boyarbeatz has emerged as a true maven of sonic artistry. Hailing from Los Angeles, the Chef has captivated the attention of both mainstream aficionados and underground connoisseurs alike with his soul-stirring fusion of bass, heavy breaks and UK-inspired soundscapes. 
With a hefty track record of releases on labels like Deep, Dark, and Dangerous and Deadbeats, as well as festival appearances at Okeechobee and The Untz, Chef's kitchen shows no signs of slowing down the pace for the rest of the year. 
We caught up with him to discuss his recent move to Denver, upcoming tour with Pushloop, and the future of his project. Read Below: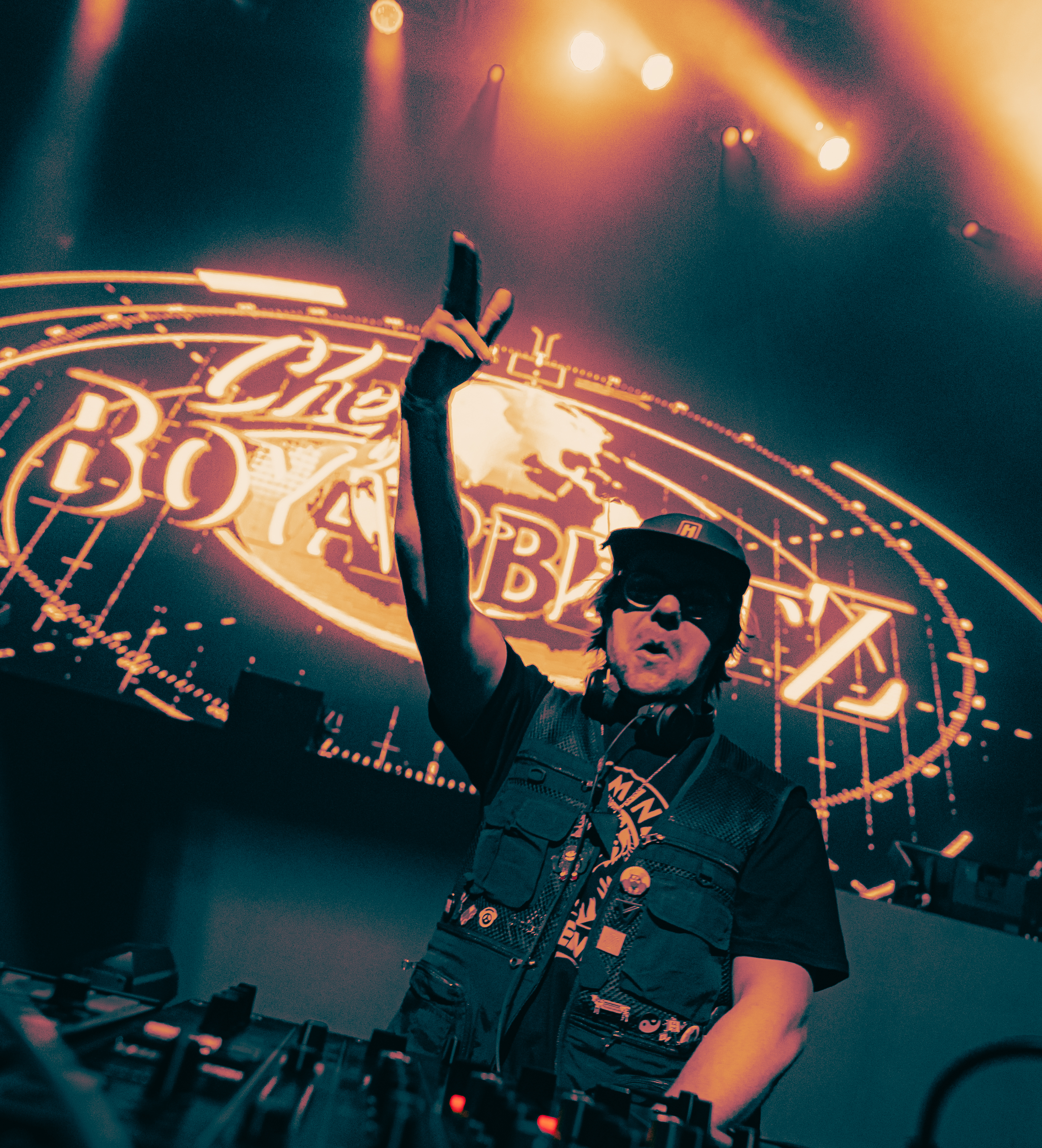 You recently moved from LA to Denver. How has the transition been so far, and what differences have you noted between the two music scenes? 
It's only my second day in Denver, so kind of hard to answer, but I've been here for various trips. I have been to a couple bass music shows, and the bass music scene here in Denver is almost three times the size of the LA underground. In LA, if you have two promoters throwing a show on the same night, the scene gets split and neither of those shows are gonna sell out if they're in venues under 1000 capacity. Which is pretty crazy because when I played The Ogden here in Denver, there were like three or four other shows the same night, with the same style, and I was unsure of how we were gonna do. But it was almost sold out, which is fuckin crazy! I remember looking at peoples stories from the other shows and they looked packed out as well- which would not be a thing in LA at all. 
Your EP release with Deep, Dark, and Dangerous took the dubstep scene by storm. What is next for your project as far as production goes? Will you be moving into other styles or tempos?
I have two EPs in the works, both have different styles and BPMs. One of them has a 140 BPM track. One of those EPs is kind of still up in the air, not really sure what's happening with that one, but I have another one that's pretty much done that I'm still finalizing which is in the range of like 115 and 128. I'm really hyped on that one. In terms of diversifying my sound, I still have a lot of 140 BPM tracks in the works as well. This year when I was writing demos, I was trying to branch out of the 140 style just because I feel like that's all I released last year. I'm not trying to get pigeon-holed or anything cus that's never been my thing. I've always looked up to Matt Zo's project in that regard because he's always done whatever the fuck he wants. I kinda wanna be like that too. People aren't gonna be expecting one style and then freak out at me when they get another, kinda like the Getter thing with Visceral. So yeah, expect a lot of different shit from me  coming out in the future!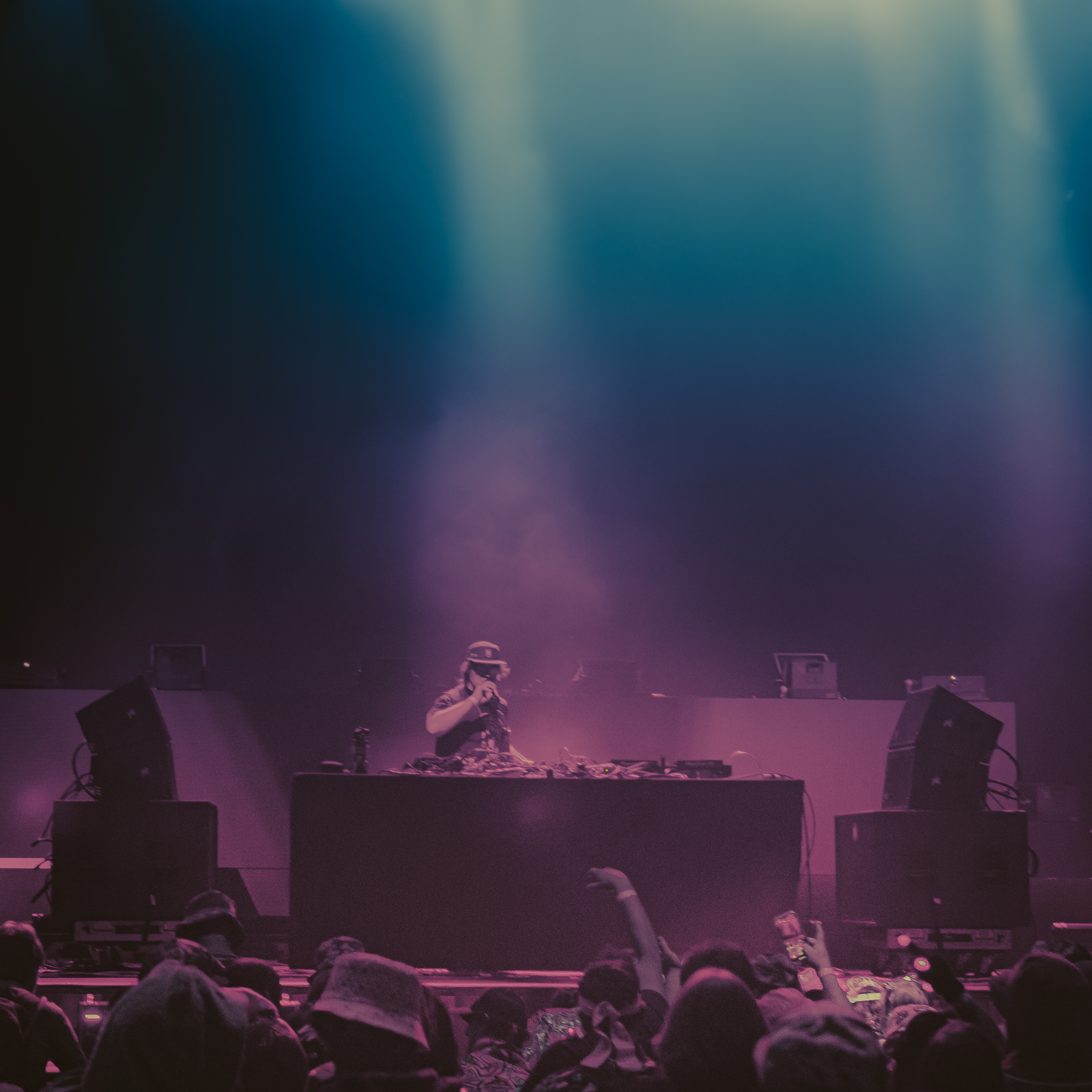 From the last year of touring the country and playing for different crews and promoters, what are some of your favorite sound systems? Are there any that are on your bucketlist?
Favorite systems probably have to be the Element 5's and the Champion Sound rig in Minneapolis. Also the Hennessey's we have in the hometown, LA, with Synchronistic Sound. They just have that shit dialed in. Every show I go to- It's crispy. As far as systems I haven't played on, I think the last one on my list is the Intent Audio rig which I've heard great things about. Honorable mention to Danley as well. The Danleys at the Wormhole Stage at The Unz were so crisp and dialed in.
The Flex Coast Tour with Pushloop starts at the end of June. What made you and Pushloop come together for this run and what is your relationship like with him?
It made sense with us both being on the same agency. I've met him once or twice, and he also helped segway me into Sub.Mission when I was looking for a new agency with my team. I reached out to him and asked about his experience with them, and he just had the most glowing review. He said they were like family and never pressured him into doing anything he didn't wanna do. I'm happy we were able to pursue that and it worked out in the end. He's also the nicest dude and I'm really excited to tour with him.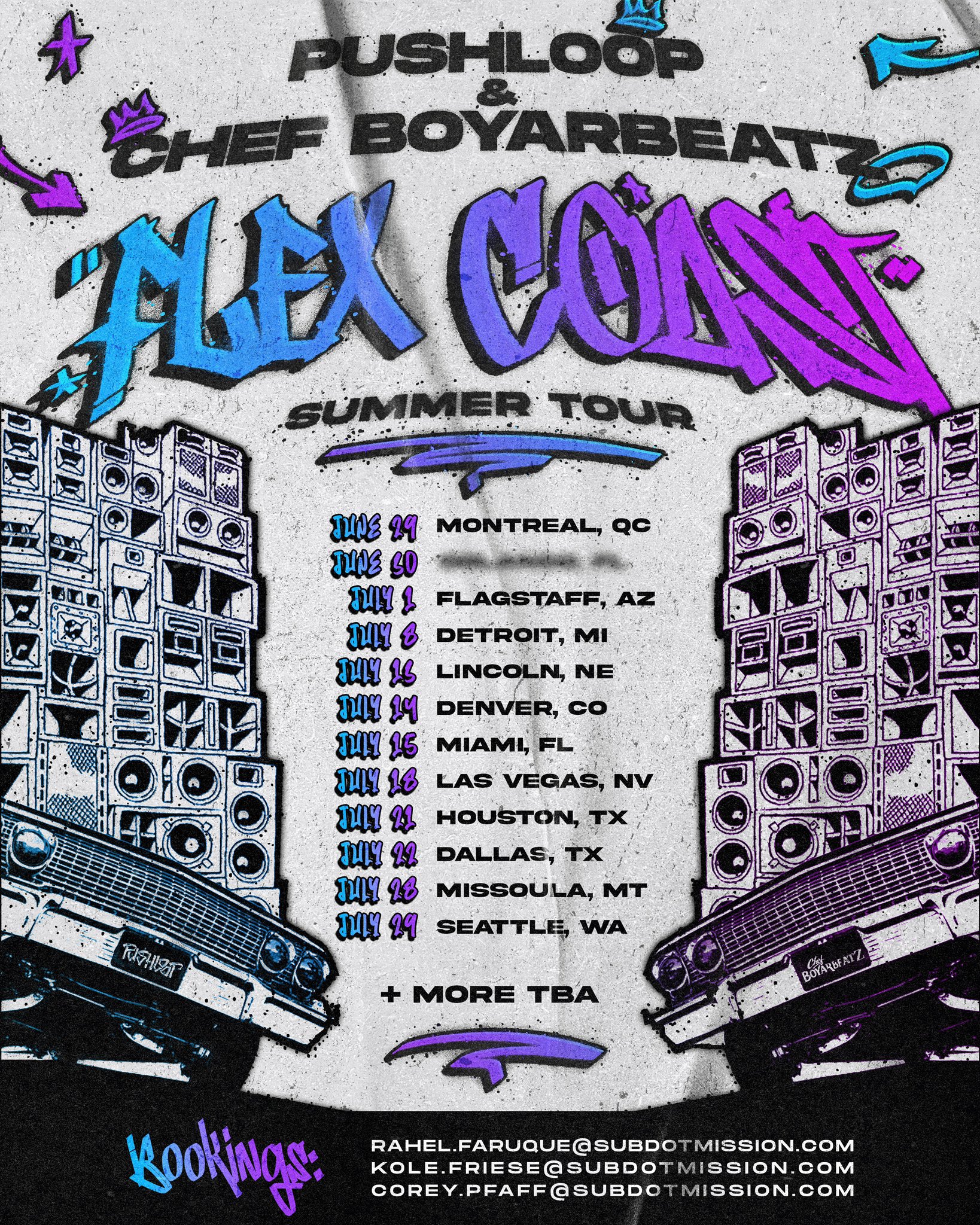 You joined Sub.Mission a little under a year ago with your team. What was that transition like and how has your experience been so far?
The transition was pretty smooth and quick. Nicole told us that there was room for us. I was very set on moving with my team, and she was very accepting of that which was really cool. It's only gone up since and they've been really good to us!