Written by Kathy Weygandt
One of bass music and garage's most prolific contributors, UK producer Phaeleh embarks on his North American tour this August following the release of his latest album, A New Day. Spanning an impressive range of crisp garage rhythms, vibrant breakbeats, and meditative dubstep that draw the listener into the dreamlike world of his productions, A New Day effortlessly carries the intensity of cinematic stoicism across delicate threads of guitar melodies and ambient storytelling.
Ahead of the tour, Phaeleh has provided a glimpse into the mindstate surrounding A New Day, and a few of the techniques and influences that shape his sound and live performances.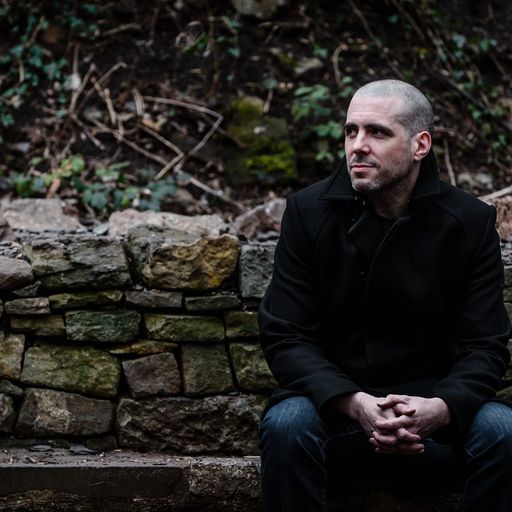 You've toured North America quite a few times. What do you hope to accomplish on the dancefloor on a tour like this? What parts of your sonic personality do you channel most in a performance, and what kind of effect are you trying to have on the audience?
I'm really looking forward to reconnecting with my fans Stateside. There's been a few albums which have dropped since my last tour in America, so I'm excited about playing a lot of that material alongside some new stuff from my forthcoming EP. I always hope to take the audience on a journey with my sets, and for me it's a lot more about the emotional journey than having the sickest drops.
Each show is always different, the vibe, the sound, and the audience will often take you in slightly different directions. Whilst I mostly play originals in my DJ sets they can vary a lot. Some shows I might reach for a lot of my older tracks from around 2006-2009, or go for the most recent stuff fresh from the studio. There can be shows where you know the audience are more up for the 'classics', other times I feel safe to just play a load of newer stuff and miss out the obvious tracks.
What sets live music apart as a listening context in your eyes? Is there any sort of magic you feel only happens in a dark room on a sound system?
There's obviously the physical aspect with music on a soundsystem that most people aren't going to get at home on earbuds or laptop speakers. Obviously there's the social aspect of it too, but I tend to get lost in the music with my eyes closed if I'm at a show, so that one is less applicable to me. 
In terms of playing the sets, I enjoy the spontaneous choices you make at a show, which can be informed by how you're feeling, or someone just distracting you in the moment so you have to think quickly to avoid silence as a track is about to finish. Those moments definitely don't happen with planned studio based DJ sets.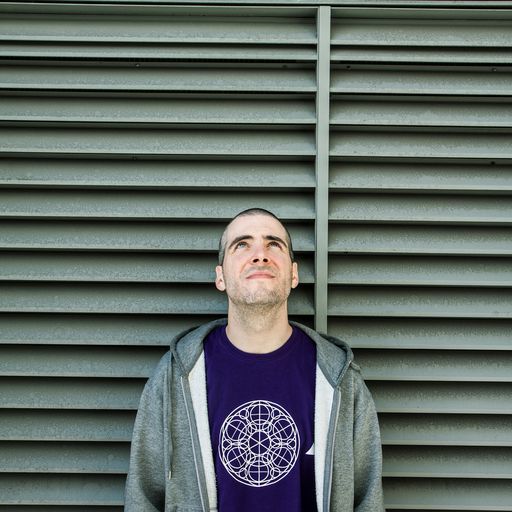 You've said that some of your biggest musical inspirations include the likes of Brian Eno, Drexciya, Ryoji Ikeda, and Boards of Canada, and your "Influences" playlist on Spotify features a hefty list of names ranging from LFO and LTJ Bukem to the various aliases of Aphex Twin and Luke Vibert. How do you see these spheres informing ones like the dubstep and garage scenes, and vice versa in the current dance music landscape? What's the communication like between them?
This is always a funny one, as I wouldn't say I really have any inspirations these days and have always just been inspired by life, with the music being a reflection of how I'm feeling in a moment.
I was asked years ago in an interview what I was listening to when I was starting to get more serious about production back around 1999/2000, and I mentioned a lot of those names. That article got referenced on Wikipedia so now everyone thinks I'm regularly listening to those artists, whereas a lot of them I haven't listened to in over 20 years. The Influences mix I did for Hyponik (which that playlist is based on) was essentially me paying my respects to a lot of those artists I was enjoying when starting out.
I do generally think all music overlaps and I personally find genres a bit of a silly concept, but do understand that putting things in boxes can help when marketing things. Unless you're making some noise/sound based experimental/acousmatic music, everyone is using the same notes and rhythms in one form or another, so I just view it all as music. In terms of current music landscapes, I'm so out of the loop I wouldn't even be able to tell you what was popular at the moment in underground music or elsewhere.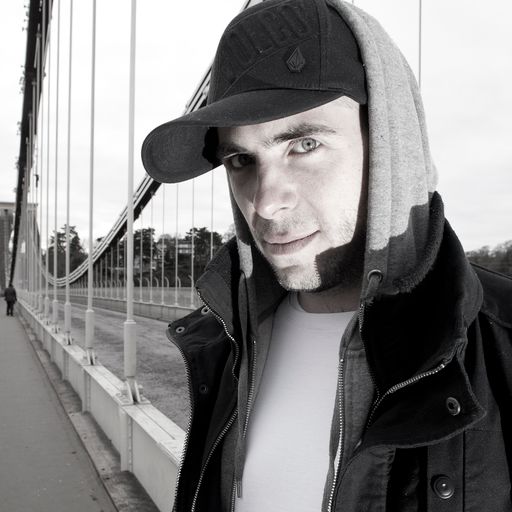 A lot of artists have mentioned seeing post-pandemic audiences become a lot more receptive to a broader range of genres and styles. Do you think that's true?
I'm probably not the person to ask as I haven't been playing so many shows post-pandemic, and definitely see myself transitioning to just producing in the coming years. My experiences are obviously based in the UK and the common thing I see is a lot less risk taking and much safer lineups as the overheads are so high that putting on a night that doesn't sell out can lead to not doing a night again. I've only been to one electronic event since the pandemic, and it felt like all the DJs were playing the same track for 6 hours so it sounds like I'm going to enjoy being back in the States if the audiences are enjoying a diverse range of sounds and DJs feel a lot safer to just do their thing.
You've covered a lot of ground with your sound since you started releasing in 2008. Where did you find yourself when making your most recent album, A New Day?
It was a bit of a strange album, as it actually included a lot of older tracks which had been sitting around waiting to be finished for years. Tracks like 'Need to Feel' were actually written around the time I had just finished 'The Cold in You' in 2011 so it was a strange mix of old and new. But the newer tracks on it were made in early 2022 so I can't really remember what the process was. There was definitely a feeling of looking back in terms of the sound and how the tracklisting was put together and it was the start of me making a lot more 140bpm stuff again.
You've mentioned hardware synthesis and instrumentation being a key part of how your sound has evolved over the past few years. Do you have a favorite synth, or a piece of gear you can't live without?
I've always loved using hardware synths and guitars as I'm old enough to come from a time where software instruments didn't exist. I've just accumulated a lot more hardware in recent years, so it gets used a lot more than it did on my earlier releases where it was probably more of an even split between hardware and software. I have shifted to mostly using hardware which is more about keeping things interesting and physical. I think if I'm just sitting in front of a screen I'd rather just be playing Mario Kart or Zelda than making music, so using hardware just keeps my focus and engages me a lot more with the music I'm making. My favourite synth is probably the Roland SH-101, but I have a soft spot for all of them in different ways. I also swear by the Silver Bullet made by Louder than Liftoff. It sounds incredible and everything I'm recording goes through it on the way to the computer.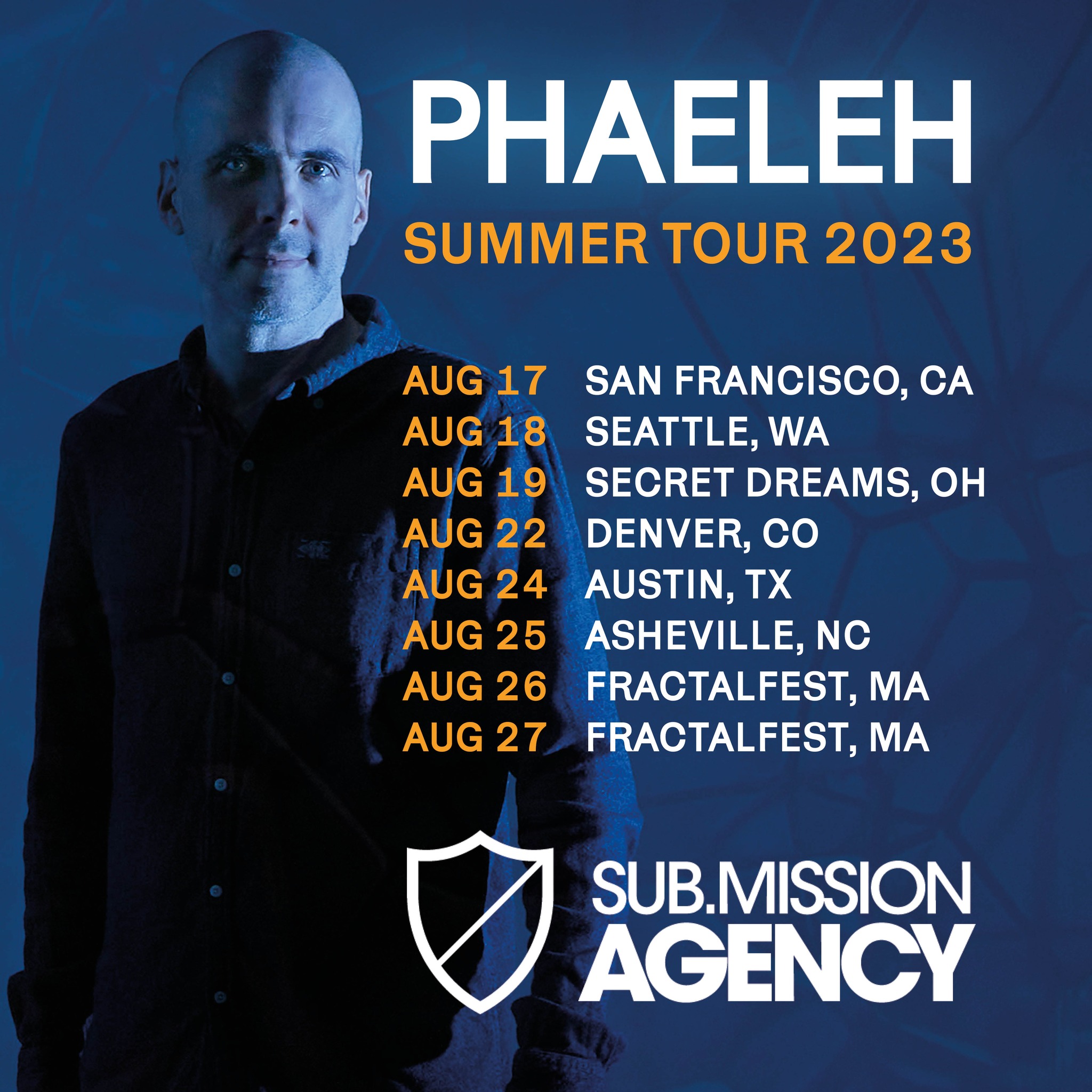 Finally, if you could recommend one album of your own and one album of someone else's to a listener to help them get to know you as a musician, what would they be?
For my music, I'll have to go a bit freestyle here and pick one of my ambient albums,  'Illusion of the Tale'. It's not really a reflection of my sound in any way, but it's my favourite release and the only album of mine I actually listen to and really enjoy.
In terms of other music, I'm going to go with an obvious one and pick 'Compro' by Skee Mask. It's probably the last electronic album I heard that really grabbed my attention like music did when I was younger and everything was a lot more new and exciting.
Whether it's ambient introspection or hard-hitting beat work, Phaeleh's imprint on bass music continues to shape the sound of the scene and ignite the imaginations of his audience. A New Day is available to stream on all major platforms:
https://phaeleh.bandcamp.com/album/a-new-day 
https://soundcloud.com/phaeleh 
Tickets for the tour are on sale through Phaeleh's website: https://phaeleh.co.uk